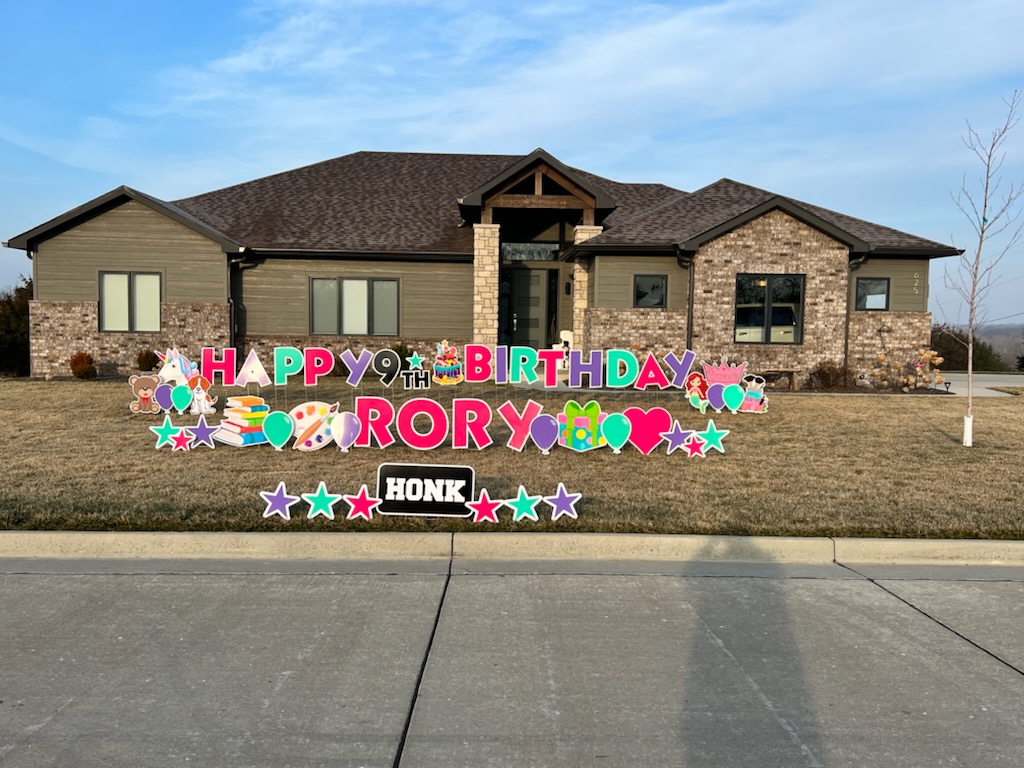 "This is our second time using MidMoYardCards. It won't be our last time. Helen is fantastic at leading you through the process. They are prompt and polite. Very particular as to insure your approval. Such a fun experience. Give them a try!" –– Jeff Coale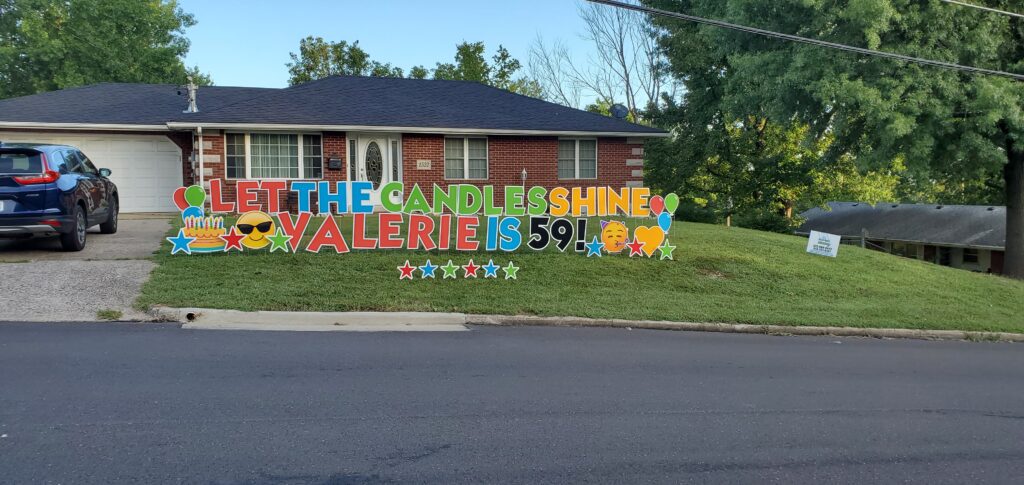 "Thank you Helen for the great display!" — Doug M.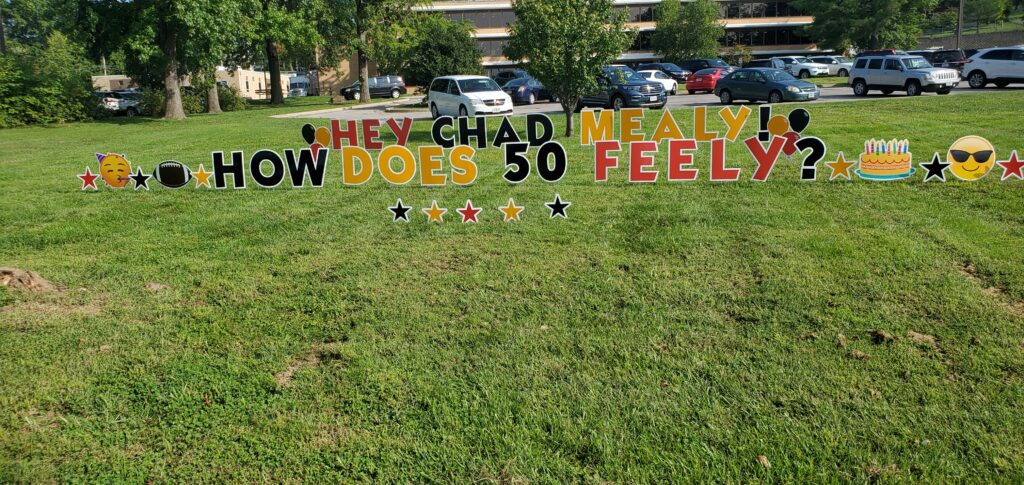 "The sign was perfect. Everyone was very pleased… It was great! — Thomas C.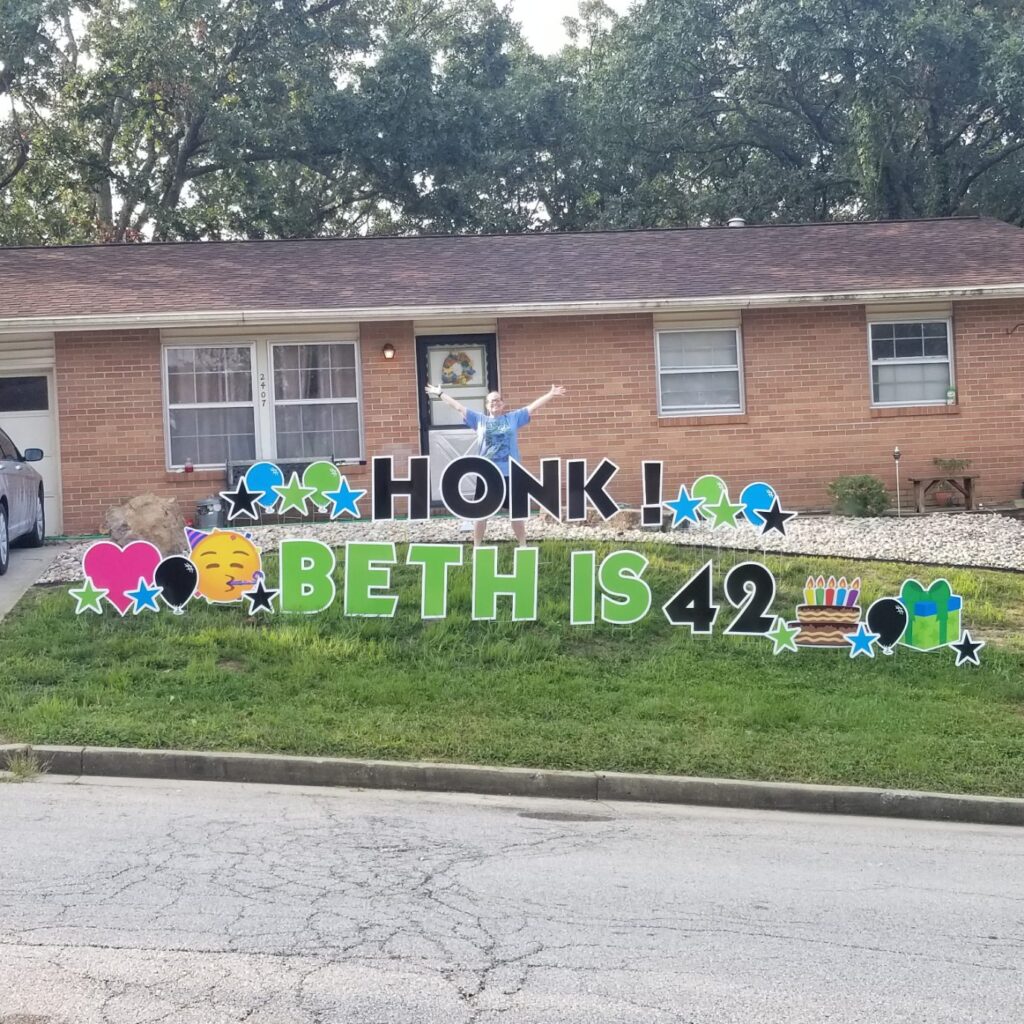 Thank you!!! You do beautiful work. Dad and I love it!!! — Beth S.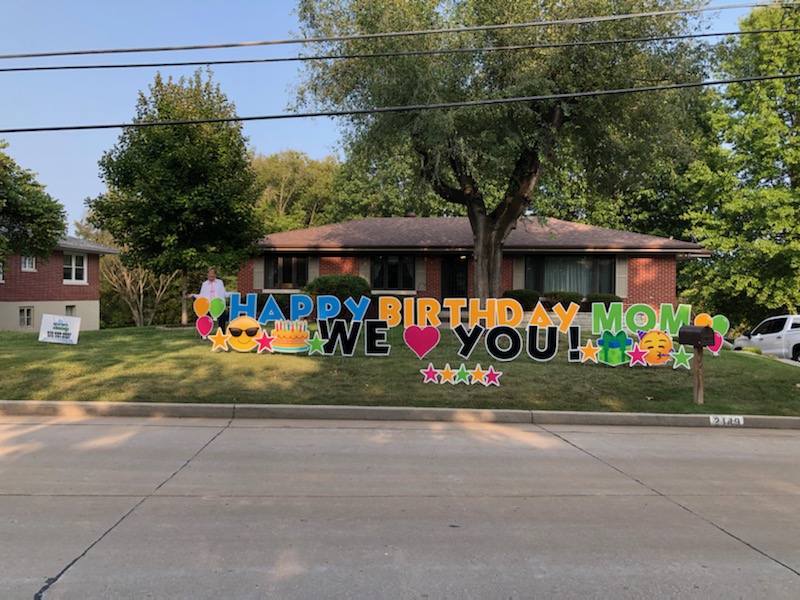 She loved the display in her yard (and all of the honks from passing cars). Thanks to Helen at Mid-MO Yard Cards! — Ross S.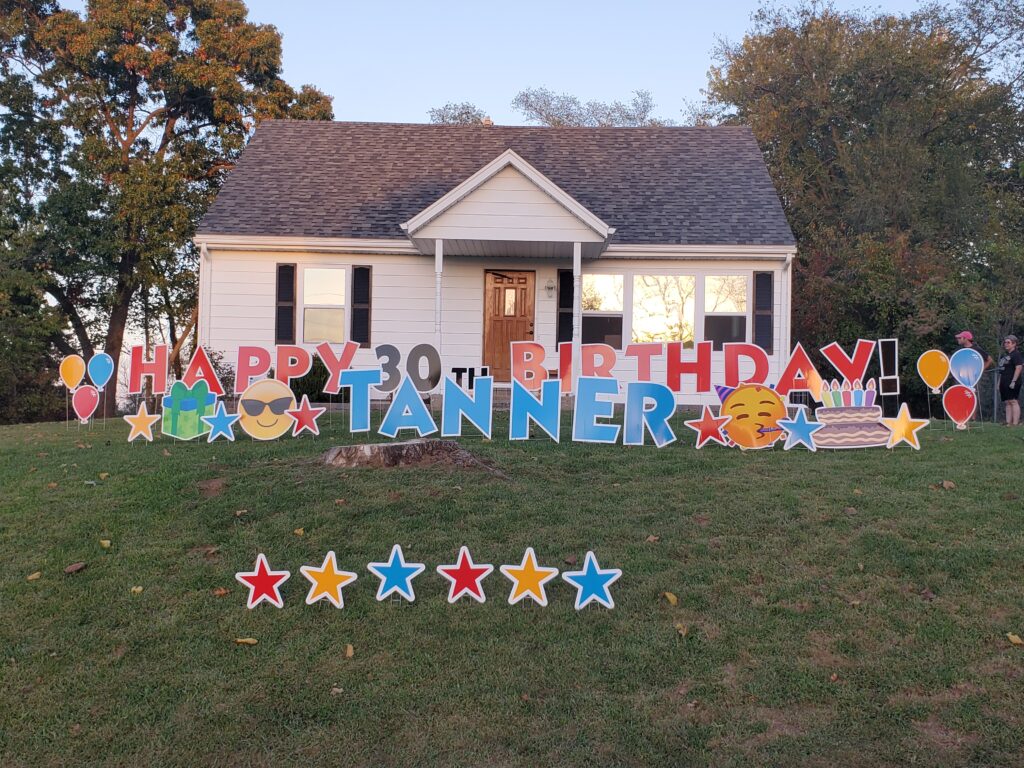 I came to my son's house for his birthday, and saw such fun yard decor wishing him HAPPY BIRTHDAY! It's adorable, and so visible!! What a great idea! I hope lots of people use them!! — Shelly S.
HUGE shout out to Mid-MO Yard Cards for their AMAZING birthday surprise. I woke up to a wonderful card greeting me to my thirties. This LOCAL business is friendly, detail oriented and great to work with. I recommend everyone get a yard card from Mid-MO Yard Cards for all of your special occasions!! –– Tanner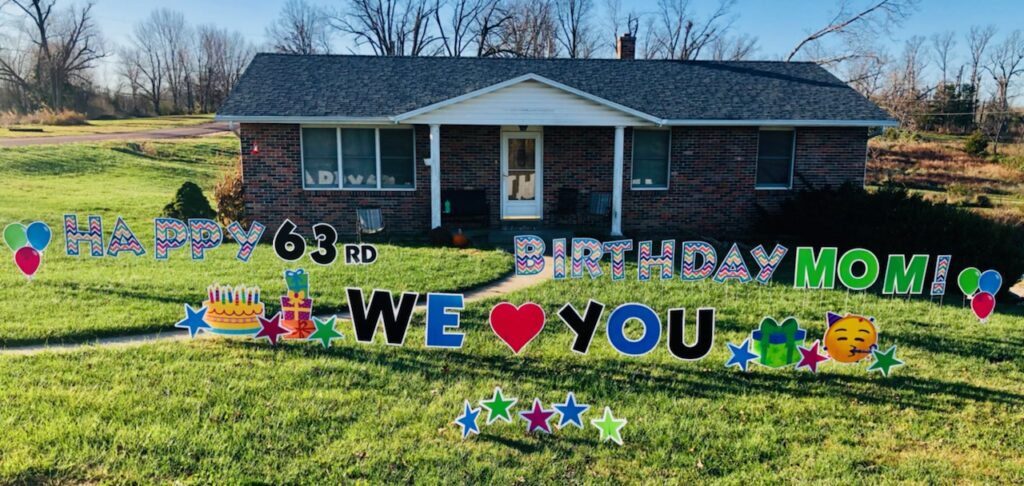 Wishing our precious mom a happy birthday today!! We <3 you!! We would rather hug her and love on her today, but since she is sick and in quarantine for her birthday, we did the next best thing…. put a giant card in her yard for her to wake up to! A big thanks to my friend Helen at Mid-MO Yard Cards! –– Kendra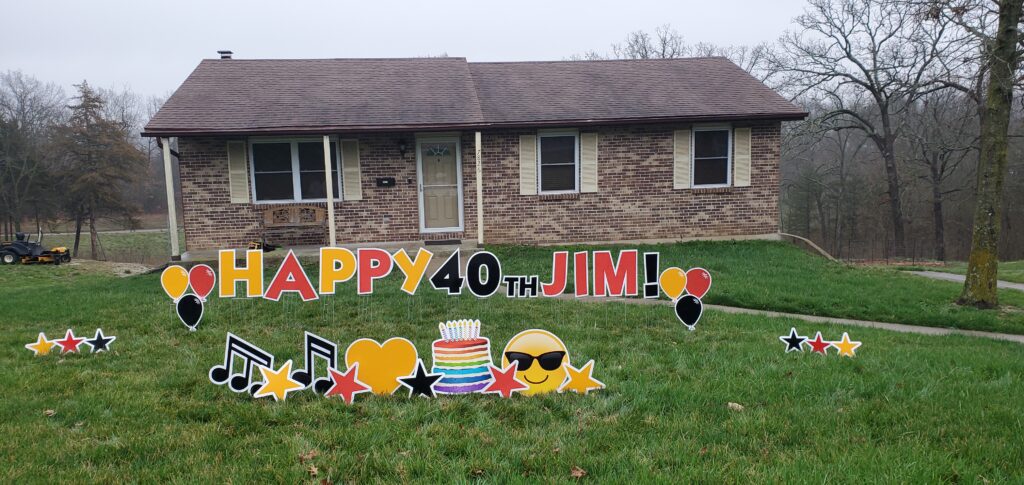 This is the best place to get a yard sign, and Helen is so wonderful to work with and such a lovely caring person, I would recommend her to anybody who wants or has interest in a yard greeting sign. –– Jim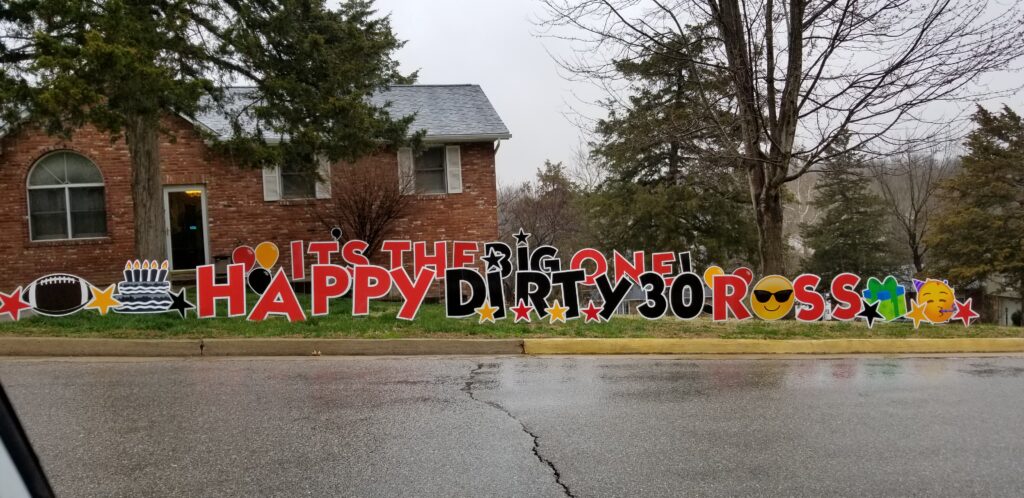 We ordered a yard sign from Mid-Mo Yard Cards for my son's birthday. Helen was a pleasure to work with and went above and beyond to ensure the greeting was exactly what we had envisioned. I would recommend Mid Mo Yard Cards to anyone looking for a unique idea to celebrate any occasion! –– Debbie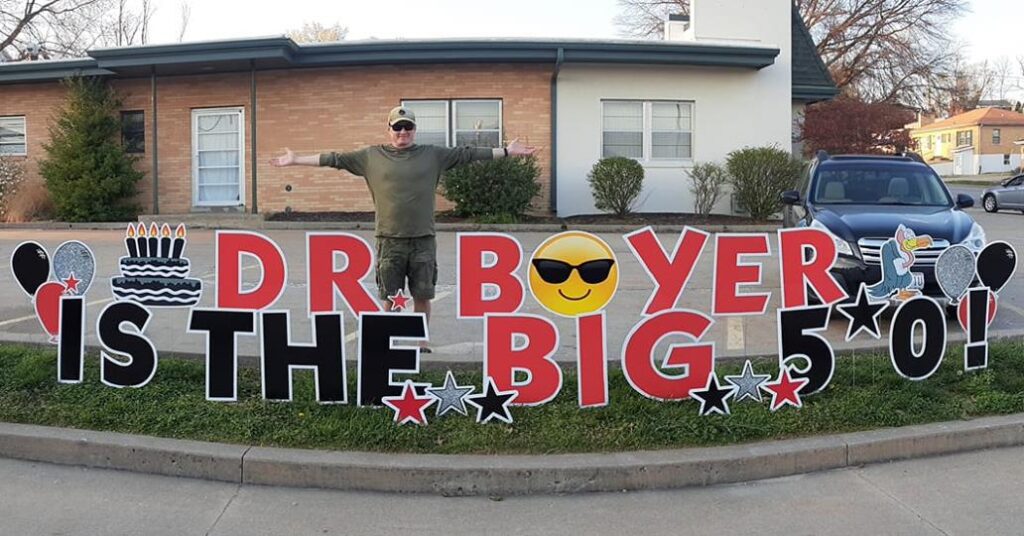 They did an awesome job with my bosses yard sign. Easy to work with. –– Jennifer Peters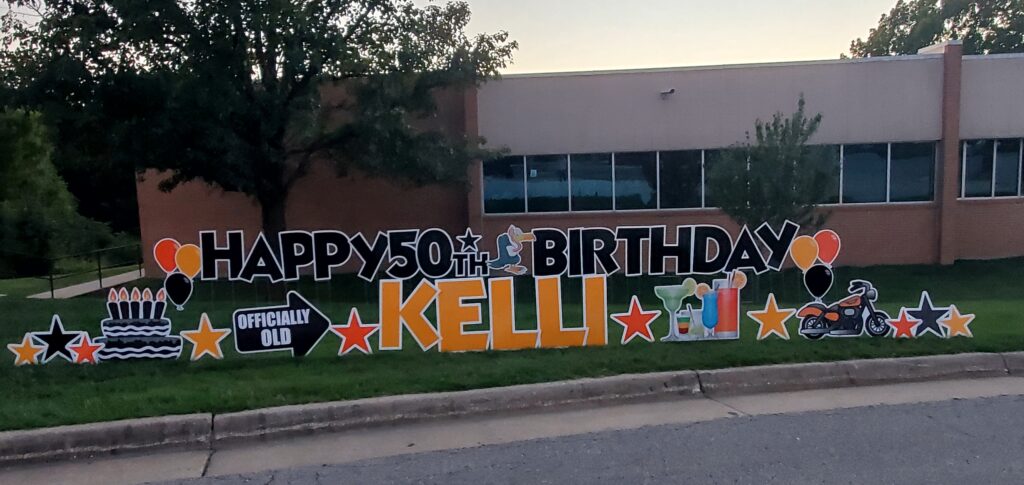 I could not be happier. I needed to celebrate a big birthday for a valued employee. The process was smooth and easy. Lots of options. It was set up the evening before and looked beautiful. I would recommend this for anyone looking for something special. — Dr. Mike Sands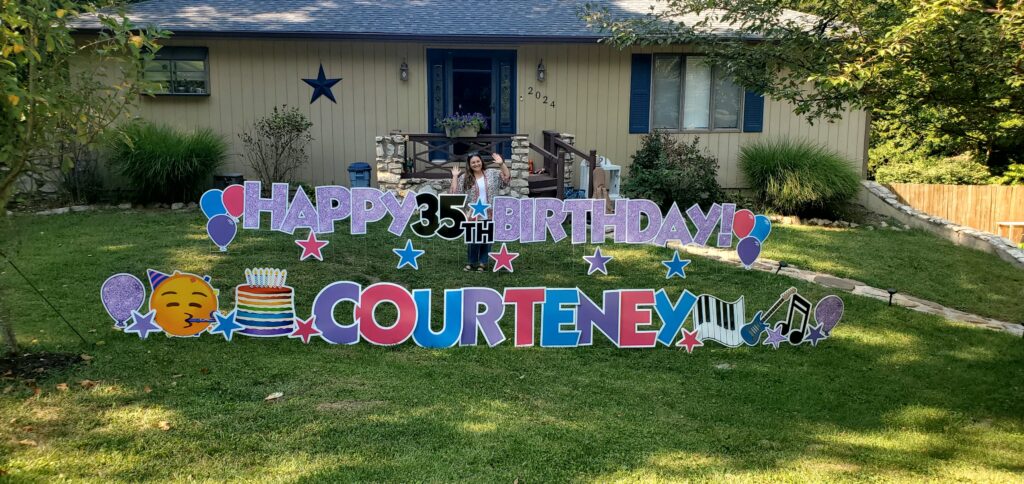 She was shocked. Definitely use you again. — John