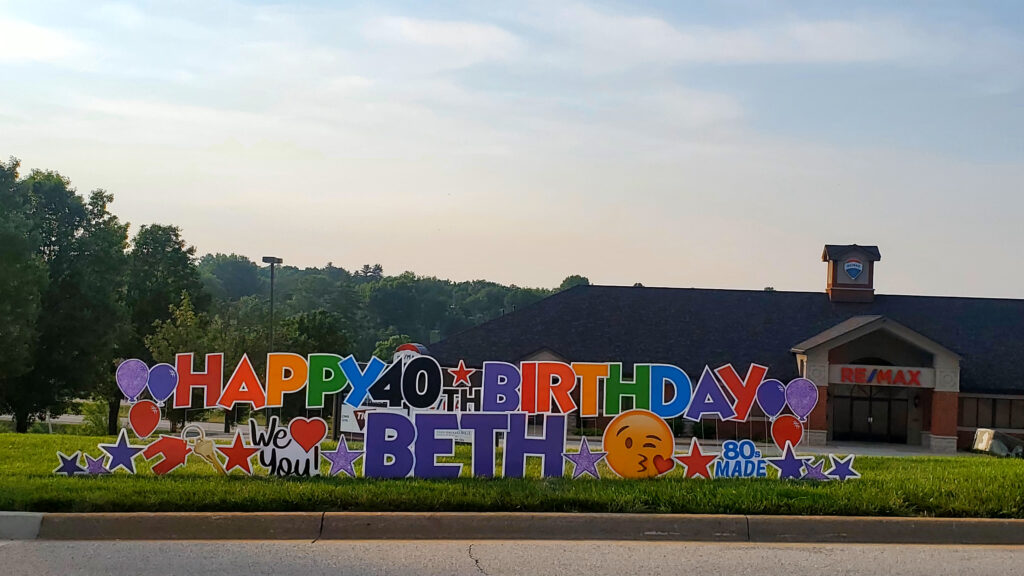 We are a family owned small business located in the Jefferson City, MO area. All of the inventory used for our yard greetings is "Made In The USA" by a small business in Kentucky. Our inventory is unique to our affiliate group and we take pride in the superior quality of the products we use compared to similar items found on the internet or in stores. You can feel confident knowing you are supporting America's small businesses when you use Mid-MO Yard Cards for your yard greeting.
Lawn greeting displays are reusable and create no waste, unlike flowers that die, cards that need to be recycled, gifts that get returned or the "I'm at a loss for what to get you" gift card.
We encourage you to pose next to the display to take photographs of your celebration. Please feel free to email your pictures to us at [email protected] or tag us on Facebook at Mid-MO Yard Cards.